Period Promise- Donation Location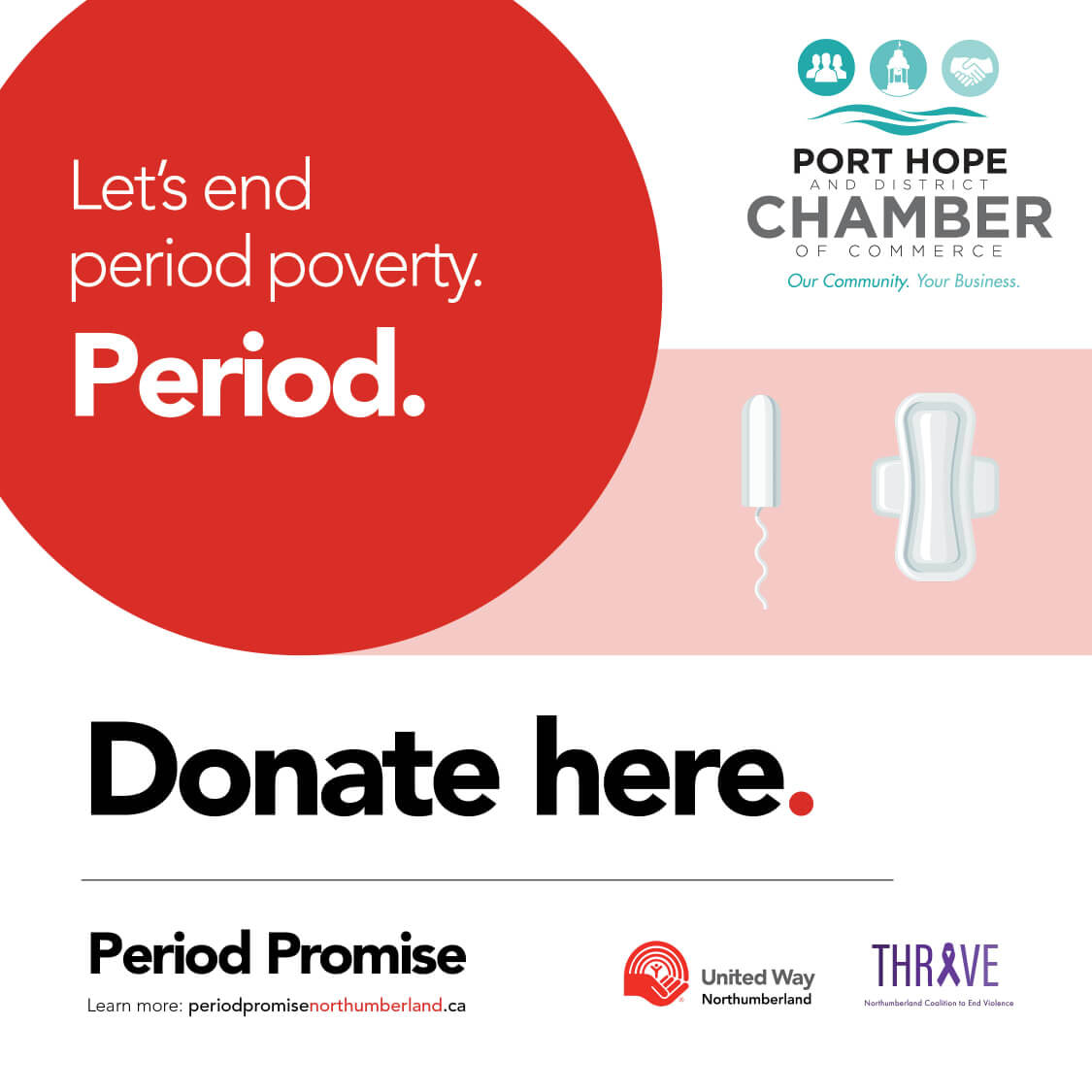 The Port Hope and District Chamber of Commerce is happy to accept donations of menstrual hygiene products in our office Monday to Friday 10am to 3pm.
For more information on the Period Promise Campaign please visit the Northumberland United Way website.
Lets End Period Poverty Locally
Periods are just a fact of life. But if you're living in poverty – or vulnerable in other ways – access to necessary menstrual products can be challenging.
Period poverty is much more common in our community than you would think. Half of all people who menstruate say that they have struggled to purchase product for themselves at some time in their life, and more than a quarter have gone through a period without having any products to support them.
The Period Promise campaign by United Way, funded locally by Northumberland United Way and Thrive Northumberland is committed to changing that and making it easier for everyone to help out.
There are many ways to get involved. You donate product, make a financial contribution, organize a Period Promise campaign to collect donations in your community – in your school, in your workplace or union, or even a socially distanced drop off with your neighbours, or join our Community Action Group and support advocacy efforts locally.
Learn how you can take action in your community and help end the stigma around periods. Help people live with the dignity we all deserve.